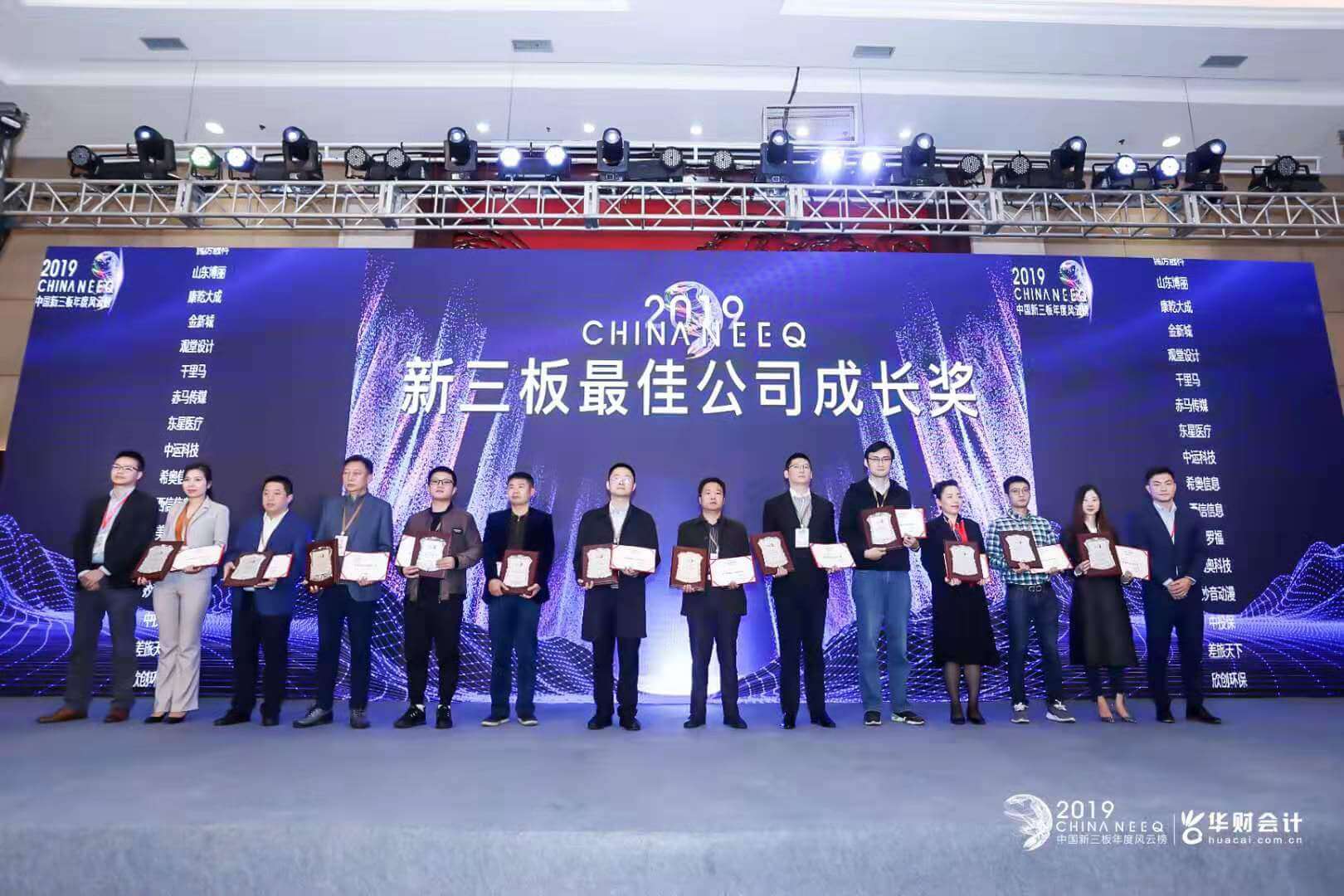 On October 17, 2019, the Third Annual List of the New Third Board was held in the banquet hall of Beijing Yulong International Hotel. Jiangsu TSD Electronic Technology Co., Ltd. stood out among nearly 10,000 listed enterprises and won the "2019 China New Third Board Annual List - Best Company Growth Award".
List of China new three board is by the securities investor protection and research center, Beijing industry and commerce university jointly organized by information channel "focus on the new three board", and host by Beijing HuaCai accounting co., LTD., China's new three board research institute, Beijing industry and commerce at the university of investor protection and research center, national wealth letter international credit rating research center, as support unit, at the same time invited more than hundred new three board executives, investment institutions and the economist, the financial media, etc., are two new three board and multi-level capital market focus problem for peak dialogue, It is a grand meeting of the New Third Board with large scale, high standard and extensive participation of all parties of the New Third Board.
The third China 2019 list of the year gathered domestic famous investment institutions, authority, mainstream media cluster, academic research institutions, to build China's new three board field the most authoritative, most professional, newest three board credibility value list, the new three board has the development potential and investment value of enterprise.
TSD has been affirmed and recognized by investors for many times since it was listed on the New Third Board in 2014. The best company growth award this time is due to the company's deep cultivation and continuous development in the field of touch display over the years. In the future, we will further increase investment in research and development, promote the company's tech innovation, continue to provide consumers with quality products and services, and create a greater return on investment for shareholders.